5 Top-Rated Fishing Lure Kits for 2019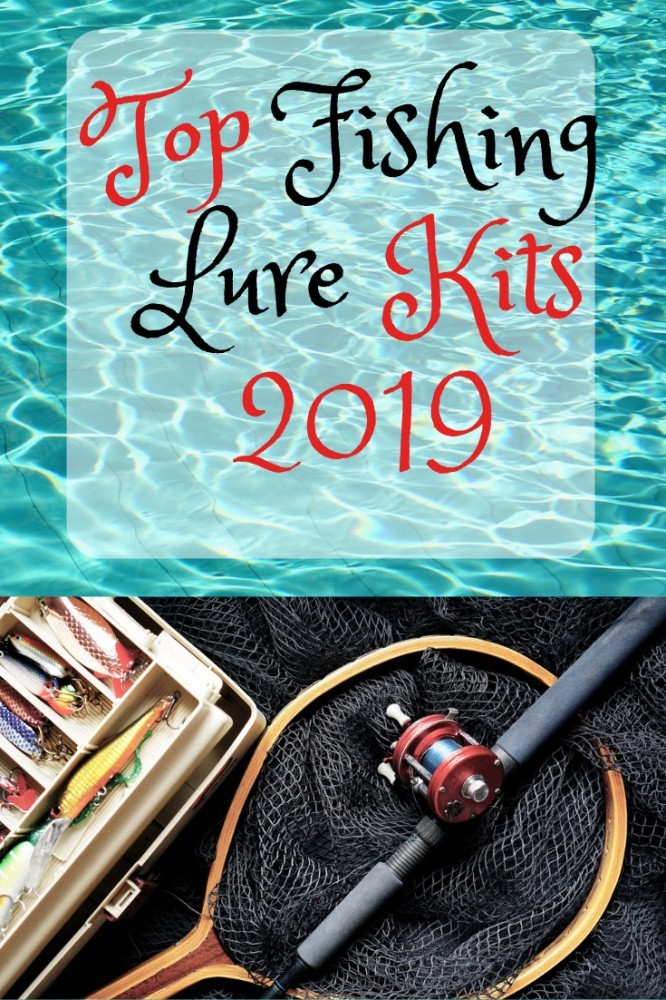 Is it time to change your fishing lures? If fishing is your personal hobby and leisure activity, I am sure that you are now looking forward to purchasing new fishing lures for 2019. Perhaps it is time to switch to different sets of lures or bait to try catching different fish. This article has compiled the 5 most effective lure kits available in 2019.
So, what are the top rated fishing lure kits in 2019?
Mepps Trouter Kit
Mepps is known as the world's number one fishing lure and has been manufacturing lure kits since the 1950s. Mepps takes pride in lure kits that are both machined and manually assembled which guarantees high quality and performance. The Mepps Trouter Kit features two Black Furies, one Thunder Bug, three Agilas and one X-tra Deep Spinner.
What we liked most about the features of Mepps Trouters Kit is that it allows you to fish in any water conditions from fast water current to mountain lakes. 3The Mepps Trouter Kit is also recommended for hikers and backpackers who love to fish because it is easy to carry and has lures that come in various sizes which can be adaptable to use. Some users mentioned that the hooks for bigger trout and larger bass are relatively small but still durable. Still, most users give the Mepps Trouter Kit a positive review.
Worden's Original Rooster Tail Box Kit
Worden's Original Rooster Tail is a US made fishing lure kit that is widely known as the world's most versatile lure which is excellent for catching any type of fish. It has pulsating hackle tails with spinning actions that will certainly give you a good action. The Rooster Tail Kit comes with vibrant colors that are aimed at catching different species and a vibric rooster that can attract the fish to your area so you can land a good fish.
The Worden's Rooster Kit has a unique spinning action which can help a lot when catching fish and it is also has an in-line weighted body. The Worden's Original Rooster Tail Kit is very light, easy to carry and can be cast and retrieved in the water without issues. It is affordable and recommended for any type of fishing. Other users mentioned minor issues such as the flashy paint colors of the lures coming off easily and the marabou tails unwinds by itself which can be easily fixed. Apart from these minor issues, the Worden's Original Rooster Kit is top quality.
Joe's Flies Premium Spinnerfly Multi-Pack – 1/4 oz
The Joe's Flies Premium Spinnerfly Multi-Pack – 1/4 is for anyone who loves to chase trout, panfish, or bass in streams and
lakes. It features an inline spinner harness with blade and a hand-tied fly. The Joe's Flies Premium Spinnerfly is perfect for beginners as it is easy to use and hooks fish easily.
What we liked about this product is that it is outfitted with a short hook and trailing treble which can help with halfhearted strikes. Its Colorado colored blades are 3 1/2″ and the overall weight is 1/4 oz. making it a good size for beginners.
FISHINGSIR Fly Fishing Kit
FISHINGSIR Fly Fishing Flies Kit is obviously a fly fishing kit. It comes with 120 flies that includes nymph, streamer flies and other shapes and designs that you might need to catch fish in various bodies of water. The collection of flies mimic bugs of various stages of their life cycle which will enable you to fish throughout the year.
The collection of flies in this FISHINGSIR Fly Fishing Kit are handmade which gives it an authentic look and will easily attract any fish in the area. With the FISHINGSIR Fly Fishing Kit, you will able to fish any time of the year. Some users believed that the FISHINGSIR Fly Fishing Kit is not durable but it depends on the usage. However, it still achieved positive reviews and comments from the users.
Tailored Tackle Bass Fishing Kit
The Tailored Tackle Bass Fishing Kit is designed by fishing guides for beginners and weekend anglers. It comes with a fully loaded tackle box to make bass fishing easy and includes a great assortment of classic bass fishing lures, rigs, and tackle. It includes 77 pieces of bass fishing tackle for lake and ponds which makes it versatile to use in any fishing location. The Bass fishing gear also comes in various colors and sizes. The Tailored Tackle Bass Fishing Kit guarantees good fishing performance at an affordable price.
The Tailored Tackle Bass Fishing Kit is one of the best bass fishing lures kits on the market because it includes Lipless Crankbait, Square Bill Crankbait, Spinnerbait, Swimbait, Weedless Skirt Jigs, Stick Bait Worms, Tube Baits, Jerk Shads and much more, which can lure bass fish to your area. It can also be conveniently stored because the tackle box has 14 compartments that are easily organized. This kit is highly rated, in fact, no cons were associated with it at the time of writing.
Final Impressions
In 2019, there are various fishing lure kits that will be out in the market which will lead us to ask: 'is it effective?' or 'will it work?'. These are the two main queries that we consider every time we purchase new fishing lure kits. With this article, we have covered the 5 top-rated fishing lure kits that guarantee high quality and performance. We are confident to tell you that all 5 products are highly recommended and were given positive reviews by most users. The reviewed fishing lure kits are versatile and are widely used in all types of fishing locations. They are also suited for beginners, intermediate and expert users.