Best Fishing Lures for Easy and Fun Fishing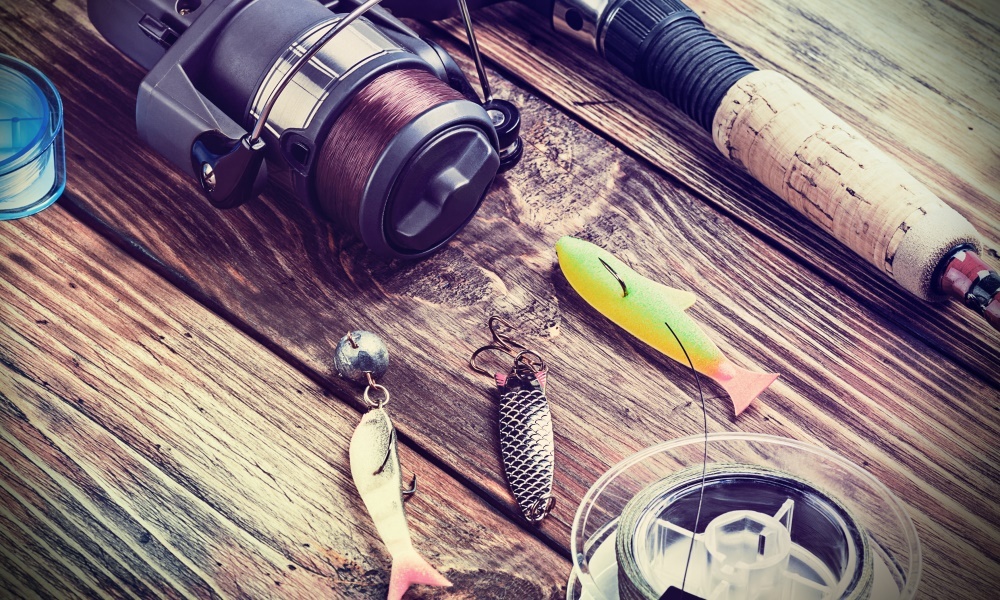 Anyone who likes to fish will tell you the importance of having a fishing lure. Of course, you can make your own lure by hand, but that would mean that you are a professional. However, most of us aren't, and we definitely need a box of good fishing lures. Are you in the market for one? That's great as we will be reviewing three of the best fishing lures on the market right now.
Best Fishing Lures: Our Top Three Picks
Plusinno Fishing Lure Baits
It is always good to have an endless choice of fishing lures as you never know which fish would be attracted to what kind of lure. With that said, let us tell you why the Plussino Fishing Lure Baits is an ideal choice.
This company offers not 10 or 20 or even 30 pieces of fishing lures; Plussino offers 102 fishing lure baits in this one set. Each of them is unique in their own way and is guaranteed to help you catch a fish and make the day in the water successful.
Now, let us talk about what you will be getting in this fishing lure bait set. All in all, the set contains seven different types of fishing lure baits. There are six pieces of crankbaits, ten pieces of metal spinning lures, four pieces of spinner baits, two pieces of topwater fishing frog lures, and 18 pieces of three different types of plastic worms where each of the three is different from each other from their style and size. The largest plastic worm measures 14-centimeter long.
Each of the lure baits has been given a ton of thought with regards to design, which is why each bait has 3D eyes so that it can trick the smartest fish in the water into believing that the bait is a real, live fish. This makes catching the fish significantly easier. The company also takes absolute pride in their fishing lure bait set as it can be used not only in fresh water but also in salt water.
In addition to all of that, Plussino also has a fishing tackle set which has all the necessary accessories that are essential when you go fishing. Other than the fishing lure baits, these accessories include hooks, a weighted sinker, a line stopper, a jig head, and a barrel swivel. All of these come in a complimentary tackle box that you can carry around with you when you go fishing.
Plussino is known to have an excellent customer service and states that if you have any issue with any of their products, then you can contact them and they will get back to you within 24 hours.
Pros
Each fishing lure bait has 3D eyes that make the bait look realistic to the fish
Different types and kinds of baits to catch different kinds of fish
Also comes with all the necessary accessories for fishing
Con
Some of the fishing lure baits are made of poor quality and will tend to break quite easily
CHECK LATEST PRICE ON AMAZON.COM
TB Tbuymax Spinnerbait Fishing Lure
Not everyone goes fishing to catch just any kind of fish. There are some folks who love to catch very particular fish such as the Northern Pike, Bass and so on. If you are amongst them, then the TB Tbuymax Spinnerbait Fishing Lure is what you need exactly.
There are 10 pieces of fishing lure bait in this set. It may seem insignificant after reading about 102 pieces in one set; however, these ten pieces are designed and made keeping in mind to catch particular fish like the Trout, Bass, Northern Pike, Walleye, and Salmon.
In terms of the actual product, each fishing lure bait is quite large in size in comparison to several other competitor's products. Each bait measures about 2.5 inches in height and additionally they also weigh quite a bit at 0.28 pounds. Having a significantly larger and heavier fishing lure would mean that the chances of catching a fish go up high.
Each bait has these very sharp treble hooks along with its brightly colored strike attractor sleeves. This blade is made out of a premium quality material and will provide you with constant flash and vibration. All of these lure baits are great to be used in freshwater and saltwater.
Pros
Significantly large size and quite heavy too
Has sharp treble hooks
Brightly colored strike attractor sleeves
Con
Some of the spinnerbaits don't always spin
CHECK LATEST PRICE ON AMAZON.COM
Saimanqiu Fishing Lure Kit
For those who need a variety of fishing lure baits, the Saimanqiu Fishing Lure Kit is the perfect choice for you. This kit includes about 77 different kinds of fishing lure baits, and each of them is made of high-quality metal along with soft plastic that will not break easily. It comes in a box, which measures 17.5 x 9.5 x 3 cm, that you can carry around with you.
There are six different kinds of baits in this set. There is one crankbait, one VIB, one topwater lure, 33 pieces of plastic worms, five pieces of jigs, two pieces of fish-shaped soft bait and two pieces of shrimp simulation. Each of the lures has been given a ton of thought and is made to ensure that you can catch multiple kinds of fish in the water.
All of the baits have 3D eyes, making the fish look very real and ensuring that the fish get attracted towards the lure baits. This fishing lure bait set is ideal for ocean rock and ocean boat fishing along with lake, reservoir, pond, stream, and river fishing.
The company takes pride in how easy this box set is to carry around when you go fishing. The company has excellent customer service. So, if you face any problems with their product, you can contact their customer care, and they will revert back to you within 24 hours.
Pros
Can be used in multiple kinds of places
Comes with a complimentary tackle box
High-quality plastic and metal
Con
Can possibly be shipped less than 77 pieces
CHECK LATEST PRICE ON AMAZON.COM
Conclusion
These are the top-rated and best fishing lures on the market right now. Each of the three we have reviewed is one of a kind and will sure to help you when you go fishing.
However, choosing one amongst three of them is quite difficult. The first and the third fishing lure bait sets are quite similar to each other. But, our pick would be the TB Tbuymax Spinnerbait Fishing Lure. Although there may be just ten pieces of fishing lure baits, each of them is quite large and heavy. They have fantastic features that will help catch certain fish with ease.
Having said that, if your aim is to just catch any fish, either one of the first or third is also a great choice.