4 Best Baitcast Reel To Buy In 2020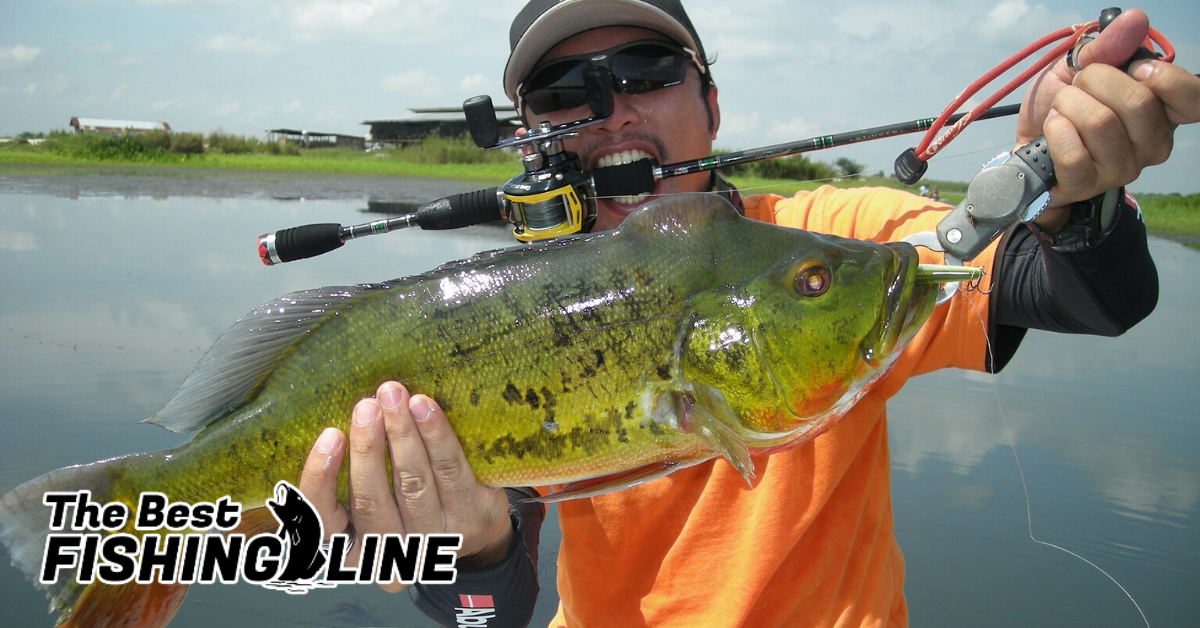 If you have even slight knowledge about fishing, you would know that it's no easy feat. There are many different things that you need to keep into consideration. These considerations depend on the conditions that you're fishing in. And there's so much variety for every equipment. For example, a simple fishing reel comes in three main types, a baitcast reel, a spin cast reel and a spinning reel, each having different functionalities. 
If we talk about a baitcast reel specifically, it's quite important for every angler. Baitcast reels give them the kind of efficient control that a spinning reel cannot give. For larger lures, a baitcast reel is the best. Due to their great control, they're also very popularly used in almost all fishing competitions. 
We all know that there's a ton of brands and varieties when it comes to fishing equipment. And the case with a baitcast reel is quite the same. In this article, we'll be covering some of the best baitcast reels available in the market for you to buy. We'll get into the details of their features and how you can buy the perfect baitcast reel for your fishing adventures.
4 Best Baitcast Reel Review
Features
Performance
The KastKing Royale Legend gives great performance thanks to its 7:0:1 gear ratio, which makes it an extremely smooth and efficient baitcast reel. It has a low-profile design and the retrieve is also super silent. At this price point, the most surprising feature are the 12 ball bearings which are corrosion-resistant and offer the best casting experience.
Build Quality
The Royale Legend comes with a gear structure made completely of brass and a drag system made of light but durable carbon fibre. The efficient system provides a comfortable pull in the case of large fish. Even with all these materials, the Royale Legend still manages to weigh only 7.5 ounces. This lightweight is amazing, compared to many other baitcast reels. 
Easy To Use
The KastKing Royale Legend is quite simple to use. It has a dual braking system which is also magnetic. This system gives anglers an amazing amount of accuracy and control. All in all, it is an incredible baitcast reel that offers tournament grade support at a surprisingly affordable price. 
Pros
Incredibly lightweight at just 7.5 ounces

Various attractive color options

Quite easy and simple to use for beginners 
Cons
Might not prove to be as durable as some other baitcast reels
Features
The Body & Design
The Piscifun Torrent Baitcasting Reel is also a low profile baitcast reel, with a very durable body. The entire body is made with graphite which is an incredibly hard compound. Furthermore, it is reinforced by the drag washer made with carbon fiber. It has an advanced bearing system with 6 shielded bearings and brass gearing which gives you a smooth and seamless casting experience. Furthermore, the maintenance of this Piscifun baitcast reel is also quite easy. The side plates are removable and there's a side plate oil port which allows further easy maintenance. 
The System & Performance
The Piscifun Torrent Baitcasting Reel has a great braking system containing 5 magnetic brakes along with dial-in settings. The long 4.75-inch handle which gives you a whole lot of control and firm gripping, further enhancing the performance. The drag power is around 18 pounds, which is quite decent, especially for beginners. Along with all these things, the line retrieval is also quite good with a high gear ratio of 7:1:1. 
Pros
Offers amazing value for money

Large extended handle for an easy and comfortable grip

The entire system is corrosion resistant
Cons
Some users had complaints regarding the build quality
Features
The Looks & Weight
When it comes to the weight of this baitcast reel, it's quite mediocre. It's neither too heavy nor too light. This balanced weight makes it easier for you to fish for extended hours. The Abu Garcia Pro Max Baitcasting Fishing Reel features a low profile design. It also has an eye-appealing look. The entire body is black in color and some areas have a golden outline, giving it a nice contrasting color. 
Construction Quality
This baitcast reel comes with a graphite body and side plates which further add to the design's sturdiness. The handle of the reel and the spool are made from anodized aluminium so that they're perfectly resistant corrosion. The reel itself is made up of premium quality brass which also greatly adds to the durability of this baitcast reel. 
Pros
The advanced braking system allows you for accurate casting 

Strong and durable design but lightweight still 

Offers great control and is also great for beginners 
Cons
Only comes with a limited one year warranty
Features
Design & Construction
The Lixada Baitcasting Fishing Reel features a sleek looking design and a durably constructed body as well. It is made with premium quality alloy aluminium and polished by UV Rays. This baitcast reel puts durability and looks together in a unique way. It comes in three really eye-appealing colors, white, black and camouflage which all look great in their own way. The UV ray treatment makes the body completely resistant to water and hence any kind of corrosion. 
Performance
The Lixada Baitcasting Fishing Reel has a unique braking system known as the Precision Magnetic Brake System. This system lets you have a smooth casting operation and an efficient braking pressure as well. The Lixada Baitcasting Fishing Reel has a gear ratio of 6.3:1 which is a perfect gear ratio for fishing. Moreover, this baitcast reel also comes with incredible 12+1 ball bearings. These bearings give you an amazing retrieve which is also smooth and seamless. 
Pros
Great value for money

Really good spool capacity

Fast retrieve thanks to the 12+1 ball bearings

UV treated body for resistance to corrosion
Cons
Takes some getting used to before you can efficiently use it
Comparison Chart
Buying Guide
With so many options available in the market, it's hard to find a baitcast reel that matches exactly with your requirements. Therefore, to help you in finding the best baitcast reel for yourself, we came up with this buying guide. This guide consists of most of the important considerations that you need to make before buying a baitcast reel.
Gear Ratio
The gear ratio basically determines how quickly you can retrieve your line. And this is one of the most important things to consider. There are different gear ratios like 5.5:1, 7.0:1, 7.1:1. The key here is to know that the higher the gear ratio the faster the retrieving will be. Although low gear ratio reels might not be fast in their retrieving, they are still pretty great for catching large fish. 
Braking System
There are two types of braking systems, the first one is a magnetic braking system and the second is a mechanical braking system. The magnetic braking system is quite easy to use therefore it's great for first-timers and newbies. This braking system relies on magnets to control the speed of your reel.
On the other hand, mechanical braking systems aka mechanical friction brakes/centrifugal brakes make use of pins to slow down the speed of your cast. Mechanical friction brakes give you the freedom of making tweaks according to the conditions you're fishing in. For example, in strong winds, which works as a great benefit. 
Line Capacity
Another important thing to consider when buying a baitcast reel is the line capacity. There is no particular line capacity that you need to have. It all comes down to the type of fishing you'll be doing. For example, if you're doing saltwater or deep water fishing then a higher line capacity would work best for you. But in some cases, like if you want to catch bass, then a low profile line capacity will serve you the best. 
Frame
The most common baitcast reel materials are graphite and aluminium. Although they both are lightweight as well as corrosion proof, aluminium is slightly heavier and more expensive compared to graphite. But depending on your fishing adventure and budget, you can go for the lighter or heavier one. It also depends on the type of fish. For heavier ones, aluminium is preferred whereas, for lighter ones, graphite is more favourable. 
Conclusion
Having a good baitcast reel is very important for a good fishing experience. We hope that our reviews of some of the best baitcast reels. And our buying guide will help you in finding the best one for your fishing adventures. 
Read this article if you wish to get more information on reels and rods.