How To Choose The Best Hand Auger For Ice Fishing?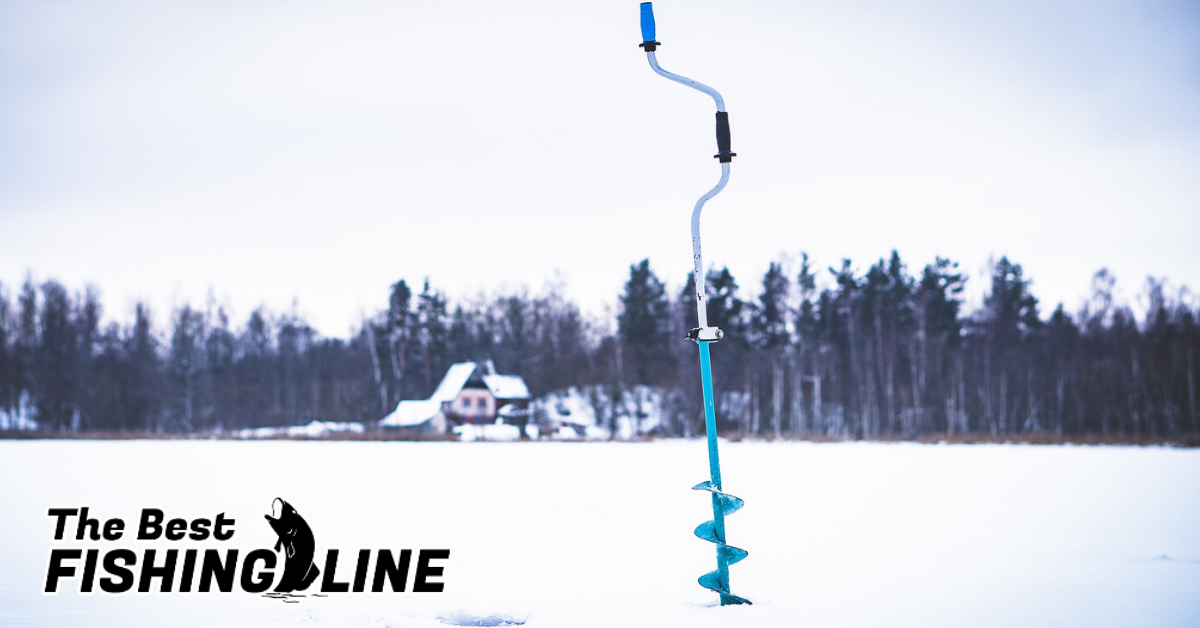 As the cold weather approaches, fishermen start looking for a good hand auger for ice fishing. During the winter season, the top layer of water bodies is frozen. The water underneath the frozen layer remains liquid and there is plenty of fish beneath the frozen layer. 
A hand auger helps drill holes in the ice and makes ice fishing easier. Fishermen can then use these holes to insert their nets and fishing rods and catch fish. Fishermen who are fond of ice fishing or people living in extremely cold regions, therefore, need to invest in a high-quality hand auger. 
This article will serve as a buying guide for anyone who is interested in purchasing a hand auger. We will go over all the factors that should be taken into consideration when purchasing a hand auger so that you make the right choice. 
1. Weight
Ice fishing requires fishermen to move around. Therefore, it is obvious that they have to carry the hand auger with them. When choosing a hand auger, take its weight into consideration. A hand auger should not be so heavy that it weighs the fishermen down. Make sure you select a hand auger that is lightweight and portable. There are many hand augers that have especially been designed for fishermen who have to travel around. These augers not only weigh less but some of them can also be broken down and disassembled to make them even easier to carry around. 
2. Strength And Depth
When choosing a hand auger, make sure that you pick one that is strong enough to drill a hole according to the thickness of the frozen layer. In some regions, the frozen layer is not that thick and a low strength auger is enough to drill a hole. However, in regions where it snows a lot and the temperature goes below the freezing point, the ice tends to get thicker and harder to drill. A more powerful auger will be needed to drill a hole in such areas. 
The depth is another important factor that is related to the thickness of the frozen layer. If the layer is too thick, the auger should be able to drill a deeper hole. But in case of thinner ice, the depth of the hole would be less and the auger should be selected accordingly. 
3. Blade Size
Different augers come with different blade sizes. The most common blade sizes are six inches, eight inches, and ten inches. The blade size determines the circumference of the hole that will be drilled in the ice. If you are fishing for fish that are smaller in size, a hole with a small circumference would suffice. Therefore, an auger with a blade size of six inches or eight inches should be enough. 
But in case you are fishing for bulkier and bigger fish species, you will need to drill a hole that is big enough to allow the fish to come out. Therefore, a hand auger with a larger blade size will be needed. 
4. Budget
When looking for a hand auger, how can one forget about the budget? Make sure you take your time and compare the different types of hand augers for ice fishing that are available in the market. Do some research and compare their features, pros, and cons. At the same time, also take into account their prices. 
If you feel like a new hand auger is too expensive and you are not ready for this investment, you can also check out some used ones. There are plenty of hand augers for ice fishing that have been used before, but they are in good condition. A great thing about these used augers is the fact that they work just as well as new ones but there is a huge difference in their prices. 
5. Maintenance And Upkeep
A hand auger for ice fishing does require maintenance and upkeep. A good hand auger is the one that is commendable in terms of performance and does not require a lot of maintenance. And once the auger has been cleaned and the blades have been sharpened, the auger should be good to use. 
If you select an auger that does not require a lot of maintenance. The augers whose blades need to be sharpened before every use or the ones that are prone to jamming and corrosion are not a great idea as they are nothing but a hassle. 
6. Height Of The Auger
The height of the auger refers to how tall the auger is. The right height depends on the height of the person who would be using the auger as well as the intended depth of the hole that will be drilled. The hand augers that come with adjustable heights. Due to the adjustable height, the auger can be used by many people. In the case of fixed height augers, the height is usually suitable for the person who bought the auger. 
Other than this, you can dig holes of various depths with the augers that have adjustable heights. Therefore, no matter whether the ice on the surface is thin or thick, you can easily use an auger and drill the hole as needed. 
Recommended Hand Auger For ice Fishing
Conclusion
There is a diverse range of hand augers for ice in the market. Each of these augers comes with its own specifications and characteristics. But before, one moves on to deciding which auger to buy, it is very important to be aware of a few things. 
A hand auger for ice fishing is must-have equipment for people who are fond of ice fishing and for the people who live in extremely cold regions. A hand auger helps one drill holes through the layers of frozen water bodies. Furthermore, it helps the fishing nets and fishing rods to reach into the water underneath and help people catch fish. Portability, price, weight, height, maintenance, and strength are some factors to consider when buying a hand auger for ice fishing. 
If you love to catch fish, then check out this amazing guide on fishing rods as well. It will help you choose a reasonable rod to boost your fishing venture.