3 Best Inline Reel For Ice Fishing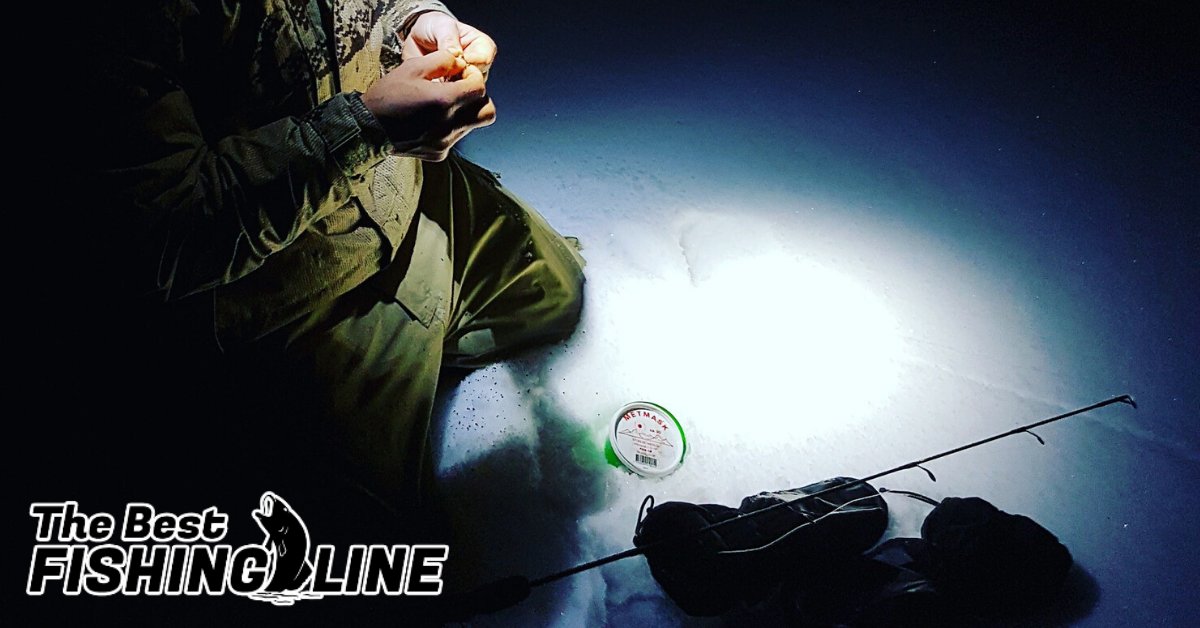 Ice fishing is both a sport as well as a necessity for the people who live in cold areas. It helps them catch fish and feed themselves even when the temperature drops below the freezing point and water bodies freeze. In terms of difficulty, ice fishing is a bit more complex as compared to regular fishing. It requires a lot more patience. Therefore, having an inline reel for ice fishing is a must-have. It ensures that the fish are caught and the fisherman can catch the fish with ease. 
A good inline reel is the one that is strong and sturdy but at the same time is easy to carry around. There are plenty of inline reels in the market, each of them with its own pros and cons. 
We have compiled a list of the top three best inline reels for ice-fishing along with their features, pros, and cons. We have also compiled a buying guide, mentioning all the aspects to take into consideration when buying an inline reel for ice fishing. 
Features
Strong And Durable:
The Piscifun ICX 5 Ice Fishing Reel comes with a total of five sealed bearings that are incorporated with an anti-reverse mechanism. Other than this, the drive gear is made of strong Zinc alloy. These factors combined make add to the strength and power of the inline fishing reel. 
Waterproof and Strong:
Made out of graphite, the inline fishing reel is strong and sturdy. The users will not have to worry about it breaking or getting damaged in the middle of their fishing trip. This inline reel for ice fishing is also durable enough to withstand extremely cold winter seasons. The spool is specifically made of Aluminium to ensure water does not penetrate through the rotor and the reel remains waterproof. 
Design:
The element of aesthetic has also been considered when designing and manufacturing this inline fishing reel. It comes in two different colors so the users have the freedom to pick one that goes well with their favorite fishing rod. The body design features this aggressiveness that makes the inline fishing reel extremely attractive. With this inline reel for ice fishing, you will surely be turning a couple of heads on your next fishing trip. 
Optimal Performance:
This inline fishing reel comes with all the features and mechanisms that one may look for in a good fishing reel. The extended reel foot enhances the grip on the handle and makes it comfortable. The gears made out of zinc alloy are powerful so one can grasp even bigger and stronger fish without much effort. The positive click feature eases the process of hookset assembly. 
Pros:
5+1 sealed bearings. 

Commendable drag performance. 

Positive click to easily enable the hookset. 

Extended reel foot. 
Cons:
Not strong enough to bear the weight of heavier fish. 
Features
One-Hand Operation:
The design of the 13 Fishing Black Betty Freefall Ghost Hardwater Inline Ice Fishing Reel is extremely simple and considerate. The inline fishing reel for ice fishing ensures smooth drag and strong grip. Other than this, the reel is so strong and consistent that it can also be used single-handed.
Freefall Trigger And Performance Window:
This inline reel for ice fishing features a freefall trigger that helps fishermen who are hard water anglers. The trigger ensures that the fishermen can reach the desired depths and catch the prey quickly as soon as the trigger is released in the targeted areas. The reel is great for both shallow as well as deep fishing as it has a depth range of five to fifty feet.  Other than this, a freefall performance window is provided so the fishermen can check if everything is alright with their fishing reel. 
Durable And Sturdy:
The reason behind the reel's strength is its graphite frame. The frame is strong and flexible to ensure that the reel works perfectly without snapping into pieces. A total of four stainless steel ball bearings, an anti-reverse mechanism, an easily adjustable graphite drag, and a balanced aluminum handle that features a soft-touch knob make the reel extremely comfortable to use.
User-Friendly Design:
The inline fishing rod comes with a user-friendly design that makes it very easy to use. It's ergonomic design not only meets the fishing needs but also keeps the user's comfort and ease in mind. The grip is great and the reel can be used with or without gloves without any problem. The grip of the handle remains the same. 
Pros:
Strong and flexible graphite frame. 

Soft-touch knobs. 

Instant hookup system. 

User-friendly design. 

Easy line management. 
Cons:
Expensive as compared to other inline reels for ice fishing. 
Features
Strong Graphite Frame:
To ensure that this fishing reel for inline fishing is strong and sturdy, it comes with a strong graphite frame. The graphite frame has two characteristics. Firstly, it is durable and reliable. Secondly, it is lightweight and flexible. All in all, the inline ice fishing reel is both durable as well as elastic so that it can suit the needs of the fishermen in a comprehensive manner. 
Soft Touch Finish:
A lot of attention has been incorporated in the design and overall build of the inline fishing reel. The reel is designed while keeping the demands and requirements of ice fishing in mind. The soft-touch finish not only adds to the aesthetics of the fishing reel but also makes it comfortable to hold and use. Since ice fishing mostly takes place in extremely cold weather conditions and the fishermen might be wearing gloves, therefore, the grip has been designed in a way that it does equally when used barehanded or with gloves. 
Optimal Performance:
This inline reel for ice fishing comes with a number of features and mechanisms that make ice fishing easier. The dead bait alarm, rapid release spool, integrated fender, and anti-reverse mechanism enhance the fishing experience. Catching fish is not only easier with this reel but is also a lot quicker. The reel winds within minutes and is strong so it does not break or snap open when the fishermen are trying to pull the fish stuck in the bait out of the water. 
Aesthetics And Design:
Overall the ONE 3 Fishing Descent Ice Fishing Reel has a very attractive and decent design. The polished inserts add a professional and elegant look to the product. The jet black color with the metallic finish is also very executive and visually appealing. All in all, you will surely see some heads turn when you take this inline reel with you on your next fishing trip. 
Pros:
Deadstick bait alarm. 

Anti-reverse. 

Strong and flexible graphite frame. 

Rapid release spool. 
Cons:
Not suitable for heavier fish. 
Comparison Chart
Buying Guide:
As discussed earlier, an inline fishing reel is an important tool for ice fishing. Therefore, fishermen need to be vigilant and make the right choice when picking an inline reel for ice fishing. 
Due to the diverse range of products that are available in the market, it is normal for people to be overwhelmed when looking for an inline reel. We have compiled a buying guide mentioning all the important aspects that one must bear in mind when selecting an inline reel to make sure he makes the right choice:
Strength And Durability:
An inline fishing reel is a crucial fishing tool. You need to make sure that the reel you pick is made out of a material that is sturdy and strong. Reels that are made of graphite are a popular choice as they are not only strong, sturdy, and durable, but graphite is also flexible and soft to touch. Therefore, fishermen can use it with ease and comfort. 
Bearings:
Speaking of strength, the element of the inline fishing reel that is responsible for its strength and performance are the ball bearings. The inline fishing reel for ice fishing you choose should come with high-quality ball bearings. 
Stainless steel ball bearings are the ones that offer the best performance as they are durable and functional at the same time. Moreover, they are less prone to corrosion which adds to the longevity and durability of the fishing reel. 
Handle And Grip:
Ergonomic design is a very important factor for inline reels for ice fishing. A good inline reel comes with a handle that is not only stylish and visually appealing, but it also offers a great grip at the same time. 
The material of the handle should be comfortable to touch, grasp, and use. It should not cause discomfort. Another important factor is to ensure that the handle can be gripped even if the user is wearing a pair of gloves. Ice fishing obviously is meant for the winter season, therefore, the handle should be graspable even with gloves. 
Price
:
There are a number of different inline reels that are available in the market. Each of them comes with its own set of features and characteristics and is priced accordingly. Before going ahead and buying a fishing reel, it is advised that you designate a budget for the purchase. 
This way, you will have a clear idea in mind regarding the money that you are willing to spend on the purchase. You can then look for products that fall within the amount of money that you have designated and pick the one that best suits your needs. 
Weight And Flexibility:
Fishermen are pretty much always on the go. Therefore, they need tools that are portable and easy to carry around. The inline reel that you pick should be lightweight and portable so it does not weigh you down. Moreover, this also makes sure that the inline reel fits properly on the fishing rod without adding unnecessary weight. 
At the same time, the reel should be flexible and elastic as well so the fish, once caught in the bait, can easily be pulled and taken out. The inline reels that are too rigid, become a hassle and catching the fish thus becomes a problem. 
Combination:
When you start your search for an inline reel for ice fishing, you will come across two main categories of products. The first one comprises the reel only. But on the other hand, there are plenty of products that are a combination of the reel as well as the rod.
Which one is the best for you depends on your needs? If you are a newbie and are not sure whether the combination of the reel and rod you make upon buying them separately will be good, you should surely opt for the combination of both these products. 
But if you have some experience of ice fishing, it is highly recommended that you buy the reel and the rod separately. This way, you will be able to make a combination that is based on your needs and you will be able to enhance the performance of the reel as desired. 
Conclusion
When looking for an inline reel for ice fishing, make sure that you take your time and do proper and thorough research before finalizing the best inline reel for ice fishing. The inline reel you select should be strong, durable, reliable, and specifically made for ice fishing. 
It is advised that you go through the features and specifications of the reel and compare them to your needs. This way, you will be able to narrow down the one that is best catered to meet your requirements. 
Here are some interesting facts on fishing reels!