Ice Fishing Line vs Regular Line: Why Ice Fishing Lines are Special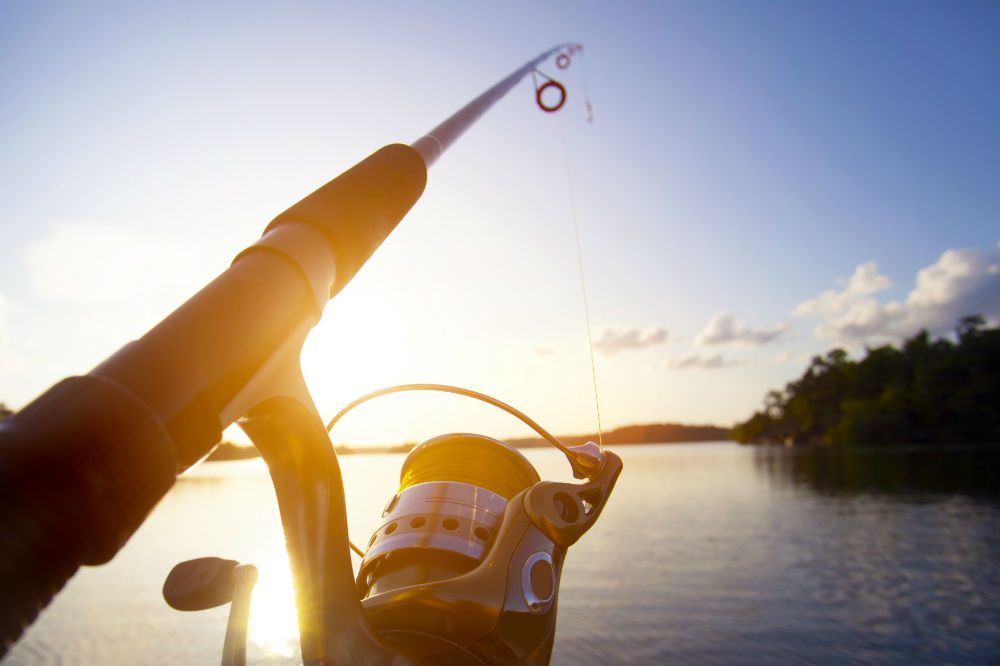 The cold winter months does not stop angling enthusiasts from catching a fish. In fact, some prefer fishing in the ice more than an open water because it is more relaxing and requires lesser gears.
Speaking of gears, the line used in ice fishing is different from an open-water fishing line. The difference between ice fishing line vs regular line is going to be discussed but first, let's find out what ice fishing is.
What is Ice Fishing?
According to Wikipedia, ice fishing is defined as a practice wherein fishes are caught with lines and hooks or spears through an opening that is present on a frozen body of water. Fishermen can do such with the help of open or heated enclosures, as well as other amenities. Hence, fishing in ice has a different environment, not to mention, much more dangerous; therefore, it calls for specialized gears.
Fishing on ice requires you to make a hole using an ice saw, chisel or auger. As to the size of the hole, it is generally eight inches or 20 centimeters.
Furthermore, you will also need a skimmer which is used to remove new ice formations in the hole that you've created. However, some anglers choose to take the easier route by using a heater to prevent ice from forming again.
The most popular method used in ice fishing is, like in open-water fishing, the fishing rod and line with colorful jigs or lures.
With ice fishing, the rod used is shorter which typically ranges from 24 to 36 inches in length. Moreover, a simple tension spool or a spinning reel is great to utilize. As for the line, the more lightweight your rod is, the lighter the line should be as well. Hence, we need to describe the difference between ice fishing line vs regular line.
Ice Fishing Line vs Regular Line: The Differences
Although the line used in ice fishing is somewhat similar to the one used in open-water fishing activities, the condition in ice fishing is different and some lines behave differently in the cold. With that being said, fishing lines that work perfectly in open water might not work on the ice.
In addition, there are lines sold in the market that are specially made for ice fishing, but if you don't have that at hand, a line that has low memory and is strong but not too visible can be an alternative.
In ice fishing, you fish through a hole and the ice surrounding the hole has edges that might damage the line so a braided line could be ideal, but it is too opaque that the fish might see it.
Furthermore, in ice fishing, there is lesser movement so the fish have a lot of time to "think" before biting your bait. So, fluorocarbon lines are the popular choice because they are stronger and more resistant to abrasion than monofilament lines.
Also, fluorocarbon is lighter, so it is less visible and sinks more naturally in the water. In other words, ice fishing lines are stronger, has very little memory and less detectable in the water than regular fishing lines.
In addition, ice fishing line manufacturers have designed their products in a way that the problem with the line memory on regular fishing lines has been resolved.
Hence, ice fishing lines are effortless to stretch, as well as loosens when there is an increase in the lake temperature. The disadvantage of ice fishing lines is that they become stiff when placed in bodies of water that have no ice.
Another thing about ice fishing lines is that they have been treated with anti-freezing substances to ensure that they will not stick to your fishing rod, as well as freeze inside the ice water. Obviously, such feature is absent in regular fishing rods.
Examples of Quality Ice Fishing Line Brands
Berkley Fireline Micro Ice Fused Original
Berkley is known for making some of the best ice fishing lines; therefore, Fireline Micro Ice is a good one. This fishing line has a very small diameter and is highly sensitive. Moreover, its small diameter makes it hard for the fish to spot it. However, it is still best to use a fluorocarbon leader when using a braided line.
Berkley Trilene 100 Percent Fluorocarbon Ice
The Trilene 100 Percent Fluorocarbon Ice is another great option from Berkley. This ice fishing line has very low memory and has no stiffness. It also has low stretch and thin diameter. Furthermore, it's fluorocarbon so you can be sure that a fish will have a hard time detecting it.
Northland Tackle Bionic Ice Fluorsilk
This fishing line is made of fluorocarbon wrapped in copolymer because of this, this line resists freezing and is invisible underwater. In addition, the copolymer nylon inside makes it have an excellent knot strength, abrasion resistance, and durable.
PowerPro Ice-Tec
PowerPro Ice-tec is a braided fishing line; however, it is coated with Polytetrafluoroethylene or PTFE, so it repels water thereby eliminating ice formation. This ice fishing line also features PowerPro's Enhanced Body Technology, so it is a much stronger braid.
Silver Thread Trout Line
Though created for trout fishing in mind, the Silver Thread Trout Line also makes a good ice fishing line. It has a low stretch and thin diameter; furthermore, this fishing line has great strength and high sensitivity.
The Conclusion
Ice fishing could be a great angling activity because it's very relaxing and it teaches patience. Likewise, it is one of the best hobbies that you can do with your family. Although not for everyone, ice fishing could be for you if you want solemnity while fishing.
Not to mention, it's cheaper because it requires lesser gears. So, if you don't like fishing in the summer because of the heat and its roughness, you might want to consider ice fishing.
Since ice fishing lines have special characteristics as compared to regular fishing lines, you must make sure that you have such in your gears when you plan to fish on ice. You may consider the list of fishing lines that have been mentioned above.