How to Use a Baitcasting Reel and The Benefits of Using One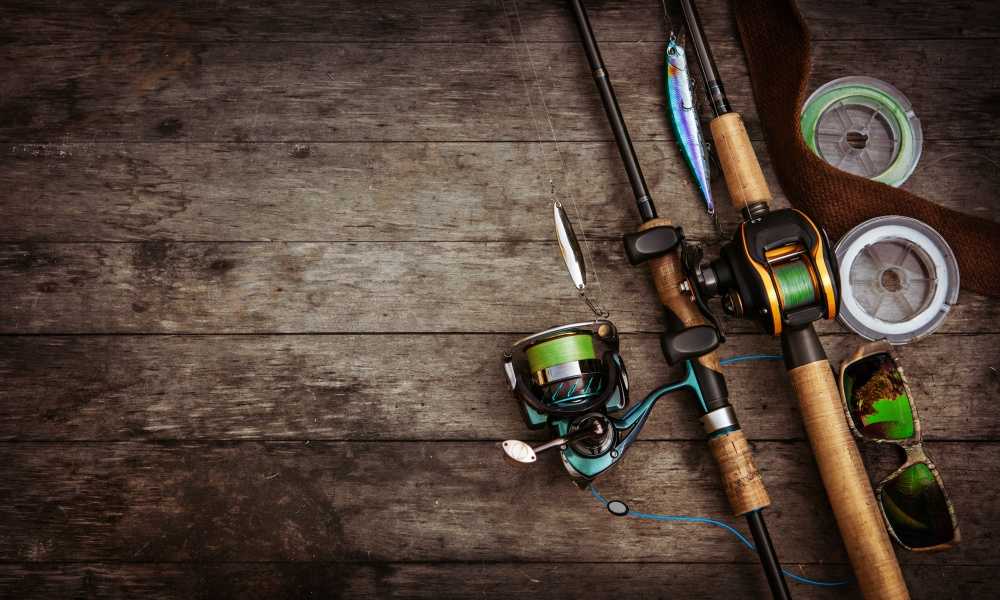 For people who have continually used regular reels for the majority of their fishing, the idea of using a baitcaster might be a little overwhelming. This is especially true for beginners who have never heard of a baitcaster before, but learning how to use a baitcasting reel can be easier than you ever thought, all it takes is some practice.
If you're wondering how you can revolutionize the way you fish, all you need to do is consider these unique tips and tricks to understand how to make the most out of a baitcasting reel.
Tip 1: Finding the Right Practice Equipment
The first thing you need to think about is finding the right practice equipment to start your venture. Ideally, you're not going to want to spend too much money on a baitcasting reel simply because you might not get the hang of the process and be uninterested in using it again in the future. It's best to choose a model that is recommended for beginners, as they are designed with a user-friendly experience in mind.
Aside from the reel, you're also going to want to take your rod into account. The best type of rod to use for learning how to use a baitcasting reel is a six to ten medium heavy rod.
It's also important to consider the type of line used; the monofilament is typically recommended for practicing baitcasting. Once you have all of the equipment you need, you're ready to begin the next steps.
Tip 2: Practice with Monofilament Line
The first thing to consider is the type of line you're going to use when you start practicing, as you'll obviously want to get the hang of using a baitcaster before you head out onto the water. One of the largest advantages to monofilament line is the fact that it has an incredible breaking point, typically at around 20 pounds, meaning that you can't really make a mistake when you're casting with mono.
Another thing to take into consideration is the fact that monofilament is thicker and heavier, which makes it easier to deal with backlashes which are relatively unavoidable when it comes to learning how to use a baitcasting reel.
When you start filling the spool with your monofilament line, only fill it halfway so you can get an idea of where the breaking point is for backlash. For example, when you fill a spool too much and the reel spins for too long, that's when backlash starts to occur.
Tip 3: Practice Casting Off with Your Thumb
You might be wondering, how can I practice casting off with just my thumb? The answer is simple; the most important part of using a baitcaster is to make sure that your thumb is what controls the line on the spool and practicing is incredibly simple.
Once you have your line on your baitcasting reel, tie it on a weighted object, such as a sinker, and continually loosen the spool so the weight can drop on its own. This is when you'll want to begin using your thumb to stop the weight right before it ends up hitting the floor. The more often you do this, the easier it's going to be to understand how to control your line as it flows off of the spool.
Once you've gotten the hang of controlling the line with a weight on it, consider practicing casting an actual in your backyard or in a large room. You're first going to want to start with casting off sidearm as this is when you're going to want to focus on control rather than casting as far as possible. Repeat this motion until you get confident in your technique and begin relaxing your thumb pressure on your line and increase your casting distance.
Tip 4: Practice Casting in Real-World Situations
The next tip to take to heart is to practice your casting technique in a real-world situation, such as heading out to your favorite fishing spot and preparing your baitcaster. This will give you a better idea of what it's like to use your new reel out on the water by using real lures and feeling the weight of your bait.
One thing to look out for is the tension knob on your reel, as you will have to adjust it based on the weight of your lure. At this point, you can begin freely casting until you feel comfortable enough to add some bait to your reel.
Tip 5: Don't Get Discouraged
Above all else, the most important thing to remember is you cannot get discouraged, regardless of how much backlash you're dealing with. Even professionals that have been using baitcasters for years deal with backlash, all you need to do is slowly improve your technique to where you can achieve longer casting distances.
You can also try to refine your technique if you seemingly cannot get rid of backlash. A great tip would be to rotate your reel as you cast in an effort to help your spool smoothly spin around.
At the end of the day, the more effort you put into it, the easier it's going to become, and you'll get a clear understanding of why people are so in love with baitcasting reels.
Is Learning How to Use a Baitcaster Worth It?
Not only does learning how to use a new type of reel give you something more exciting to do when you're out on the water, but it also helps to make you a more versatile angler. By taking the time to learn new techniques, you'll have the ability to deal with different types of fish ranging from minnows to muskies.
Nevertheless, above all else, using a baitcaster is far more fun than dealing with traditional fishing reels. All you're going to need is a little bit of practice and the right equipment to fine-tune your abilities as well as time to focus on thumb pressure, casting speed, and accuracy.
Before you know it, you'll be one of the most experienced anglers you know, and you'll be able to spread awareness of the benefits of baitcasting so all of your friends and family members can take the time to learn as well.