Daiwa J-Braid 300M 8-Strand: A Review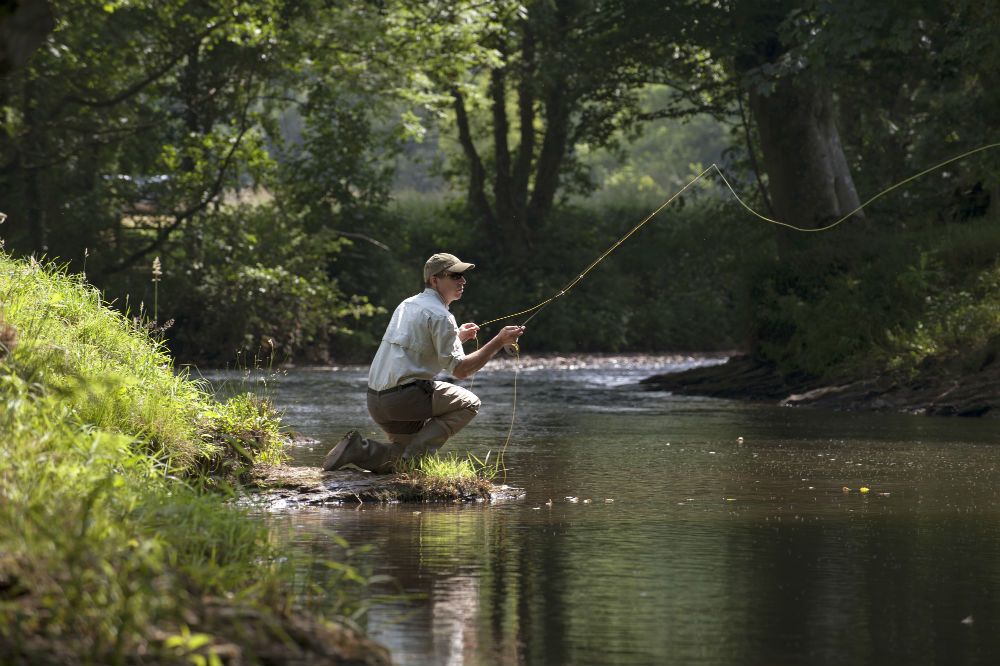 Unfortunately, nothing is best when it comes to fishing lines. However, choosing the right fishing line is very important and should depend on your bait, target fish, and lure presentation.
As we've said, there is no perfect fishing line since all of them have their own pros and cons. So, below is a brief guide to help you find the right fishing line before we even proceed with the review.
Factors to Consider when Choosing a Fishing Line
Types
Braided, monofilament, and fluorocarbon are the three main types of fishing lines. Braided fishing lines are strong, but they don't disappear into the water.
Thus, they are preferred for deep sea and saltwater fishing. On the other hand, the monofilament is ideal when fishing in small streams and river banks. Also, it disappears into the water and is suitable for anglers of all skill levels.
On the other hand, a fluorocarbon line like a monofilament is unseen in the water so this is a good substitute for monofilament lines. Fluorocarbon fishing lines are most suitable if you are into fly fishing.
Abrasion Resistance
This is referred to as the ability of the fishing line to withstand external factors like underwater plants and rocks. Therefore, it is important to have a good abrasion resistance to make sure you won't lose your target fish once you catch it.
Color and Visibility
Fishing lines come in different colors because the color of the fishing line will depend on which body of water you will be catching the fish. Moreover, your fishing line should be able to blend well in the water and should be undetected by your target fish.
Line Strength
Line strength, also known as the test, is how much weight it will take before the line breaks; therefore, it is best to choose a higher test if you plan on catching a bigger fish.
Materials
The most popular fishing line materials are Spectra, Dyneema, nylon, and Dacron. Nylon is the most commonly used material, but this one has the least strength and flexibility. The remaining three, on the other hand, are known for their durability. Therefore; they can withstand harsh conditions.
Castability
Fishing lines that are smooth and light will allow you to cast farther. So, if your fishing method will require a lot of casting, this is a factor that needs to be considered.
Stretch
This is an important factor that a lot of anglers are looking for because when a fishing line has lesser stretch, it means it is more sensitive to movement. However, when you are trolling, fishing lines that have stretch is important because it acts as a shock absorber.
Now that you know what are the factors that you need to consider in choosing a fishing line, here is a detailed review of a product to better aid you in your decision making.
Daiwa J-Braid 300M 8-Strand
Features
Comes in eight to 65-pound tests
Has a perfectly round profile
Eight strands of fibers were tightly woven for strength
Made in Japan
Has a low stretch and flexible profile
Provides high abrasion resistance
Has Daiwa's iconic ultra smooth and soft feel
Made from Ultra Dyneema fibers
Pros
It is one of the best quality braided fishing line brands.
Durable
It has an excellent knot strength.
It provides good casting.
It has the ability to spool well.
It is thin but strong.
It has a good tensile strength.
Cons
The color of the fishing line may fade in time.
It is not suitable for trout fishing with lures.
Braided fishing lines are difficult to cut.
Summary
The Daiwa J-Braid is one of the top fishing lines on the market. It is made of eight woven Ultra Dyneema fibers for a superb profile. Hence, this fishing line is strong.
With a high abrasion resistance level, you can be sure that the line won't break even if there are huge rocks underneath the water. This fishing line is also smooth making it easy to achieve farther casting. In addition, it has a low stretch, which makes it sensitive to the slightest fish movement.
Braided fishing lines are also known for their great knot strength, so they are perfect for deep-sea fishing. Furthermore, it is the ideal fishing line for trolling. Finally, Daiwa J-Braid can also work as a splendid leader to monofilament and fluorocarbon fishing lines.
Comparison with Power Pro Spectra Fiber Braided Fishing Line
Like the Daiwa J-Braid fishing line, Power Pro Spectra Fiber also has a test strength ranging from 8 to 65 pounds. Likewise, both of them are braided fishing lines so they are tough and can withstand heavy fishes.
Low stretch is another factor they have in common; therefore, these fishing lines are also highly responsive to any minor movement. The Power Pro Spectra Fiber, like the one from Daiwa, has good castability, that enables throwing the line farther possible.
Although Daiwa J-Braid and Power Pro Spectra Fiber are both braided fishing lines, they still have a couple of differences.
The Daiwa fishing line has eight braided fibers, while, the Power Pro has only four. Moreover, Daiwa is made of Ultra Dyneema fibers, while the Power pro is made of Spectra fibers.
Lastly, unlike the Daiwa fishing line, the Power Pro comes with a built-in cutter so bringing scissors won't be necessary when you go on a fishing trip.
With all of these said, both the Daiwa and the Power pro fishing lines are ideal whether you want to catch bass, trout or panfish.
Summary
If you have plans of catching a huge fish, the Daiwa J-Brand fishing line is excellent because of its strength. Furthermore, rough underwater terrains won't be a problem because its abrasion resistance is superb.
However, using this fishing line in clear bodies of water can be an issue because it is not transparent. Hence, utilizing a monofilament line will be more ideal.
To sum it up, this fishing line can be a great purchase but make sure to bring some backups just in case it fails.