Bravefishermen Super Strong PE Braided Fishing Line Review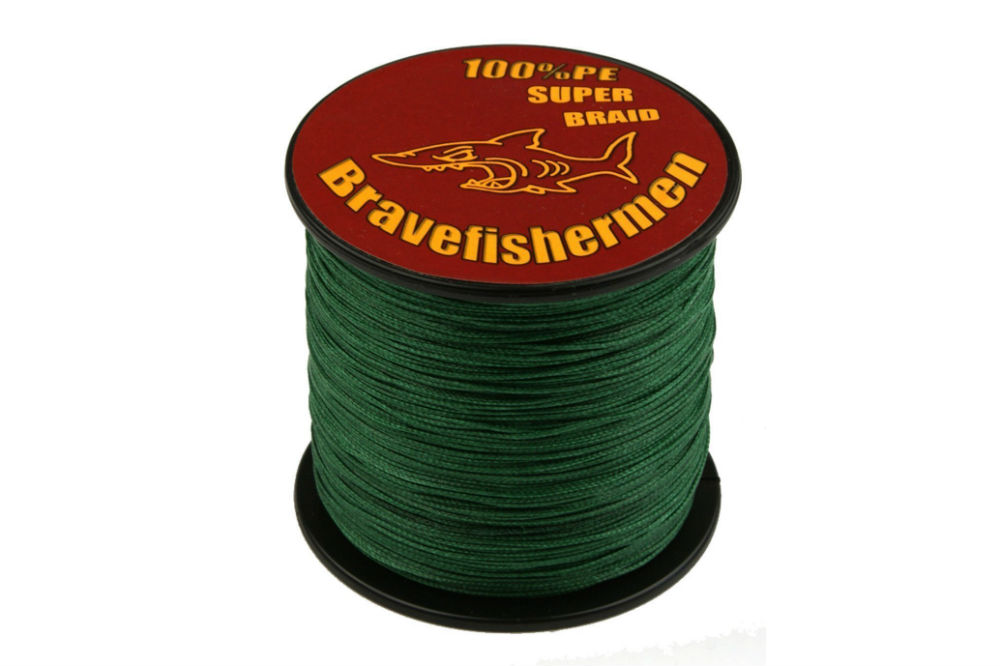 Fishing can become a very personalized sport as you'll have specific lures that you prefer to use and a particular brand of fishing line you can rely on. There's nothing more frustrating than casting a line only to have it snap under the weight of your catch.
When you start looking for different types of fishing line, there are a variety of features to take into consideration including the materials used to create the line, the color of the line, its resilience to tension, and more.
As one of the more popular brands of fishing line, the Bravefishermen Super Strong PE Braided Fishing Line could be the material, you need for your tackle box.
Features of the Bravefishermen Super Strong PE Braided Fishing Line
There are plenty of important features you'll find enjoyable with this product from Bravefishermen, including:
Color-Lock Coating
Fluoropolymer Microfiber
Near Zero Reel Digging
PE Microfiber
Abrasion Resistance
Available in Multiple Tensile Strengths
Pros
Below are some of the most advantageous features of the Bravefishermen fishing line.
Thinner and Stronger:
With the microscopic braiding technology used to develop the Bravefishermen Super Strong PE Braided Fishing Line you'll notice that it is much stronger than other conventional fishing wire on the market. It's also far thinner, making it easier to thread into lures and knot by hand.
Due to its thin design, the size of the spool is also smaller which makes it the perfect component to your tackle box.
Advanced Spool Design:
Another advantage to the spool (aside from its easy portability) is it is equipped to be used with any size reel. When you receive your spool in the mail, you'll notice rubber stripping that prevents the braided line from experiencing slippage.
Simple to Untangle:
In comparison to other types of fishing line, such as mono, this strong braided line is incredibly easy to untangle in the event you have trouble while casting. This can be far preferable in comparison to spending ten minutes trying to untangle unsightly knots.
Slow Color Fasting:
With the help of the Color-Lock Technology you won't have to worry about color leaking unless the spool is exposed to sunlight for extended periods of time over the years. It is also resilient against fading when stored safely inside of a tackle box over the years.
Phenomenal Abrasion Resistance:
One main concern that many fishers have with conventional fishing lines is fraying because of abrasion. The Bravefishermen Super Strong PE Braided Fishing Line is designed to work against abrasion, easily slipping through your reel every time you cast off. There's no need to worry about frayed edges with consistent use.
Works Well in Harsh Conditions:
It's often that people find themselves in rough terrain when fishing and if you're looking for a line that will cut through terrain, this is the one for you. You'll easily be able to make a cast through high grass and weed banks with minimal effort.
Cons
Beware of Weak Spots:
One concern you may have with the line is weak spots. These spots are relatively common with most types of fishing line and may appear when you attempt to knot your lure.
With a proper knotting technique, the line shouldn't break as a result of a fault in the braiding.
Easily Knots:
Although it is simple enough to get tangles out of your line, another concern about this brand of braided line is that it easily knots. It is important to take special care when spooling it onto your reel to ensure that unnecessary tangles are avoided. You may also want to inspect the line before casting off to ensure easy flight.
Summary of Features
Color-Lock Coating:
Imagine fishing for your dinner and realizing that you've lost your line amongst other casted lines by friends and family. It would be nearly impossible to keep track of your lure.
With color-lock coating, the color is embedded deep within the fibers of the fishing line to ensure optimal visibility. With the help of the dark green hue, the line will be visible above the water but disappear when underwater, making it ideal for catching unsuspecting fish.
Fluoropolymer Microfiber:
There's nothing worse than dealing with a fishing wire that easily breaks. With the help of the fluoropolymer microfiber coating, the line will be stronger than other competing brands on the market.
You will easily be able to tie knots around your lures without having to worry about loosening, and you can handle any size fish with ease.
Near Zero Reel Digging:
It can be frustrating to attempt to cast out only to have your fishing line be caught in your reel. With the help of the treated microfibers, you're going to appreciate the fluidity of casting out into the water.
Also, the sensitivity of the line is impeccable for knowing when you have a fish on the end of your line almost immediately. The near zero reel digging technology is designed to make fishing easier for beginners and veterans alike.
Available in Multiple Tensile Strengths:
The Bravefishermen Super Strong PE Braided Fishing Line comes in multiple tensile strengths to accommodate all types of fishing. No matter if you're working on a quiet lake or heavy rapids, your line will adapt to any water type.
Not to mention the tensile strengths help to customize your fishing experience based on the prey you'll be looking for. You can choose from varying strengths between 10 LB and 100 LB.
Comparison
When it comes to other brands of fishing lines such as the SpiderWire Ultracast Invisi-Braid, the Bravefishermen Super Strong PE Braided Fishing line offers a more user-friendly fishing experience.
You'll appreciate the fact that the line is easy to see when casting off but disappears in the water to stealthily attract unsuspecting fish. You'll also find that this braided line is far easier to spool onto reels as a result of the Fluoropolymer treated fibers.
Not to mention that it also has impeccable strength per diameter in comparison to other lines on the market.
Verdict
Overall, your best bet for choosing braided fishing line is the Bravefishermen Super Strong PE Braided Fishing Line. It gives you everything you could ask for in fishing wire that you typically wouldn't be able to find from competing brands.
Its ease of use, ample amount of tensile strengths, and colorfastness are just a couple of the best features it has to offer.