Best Fishing Line for Bass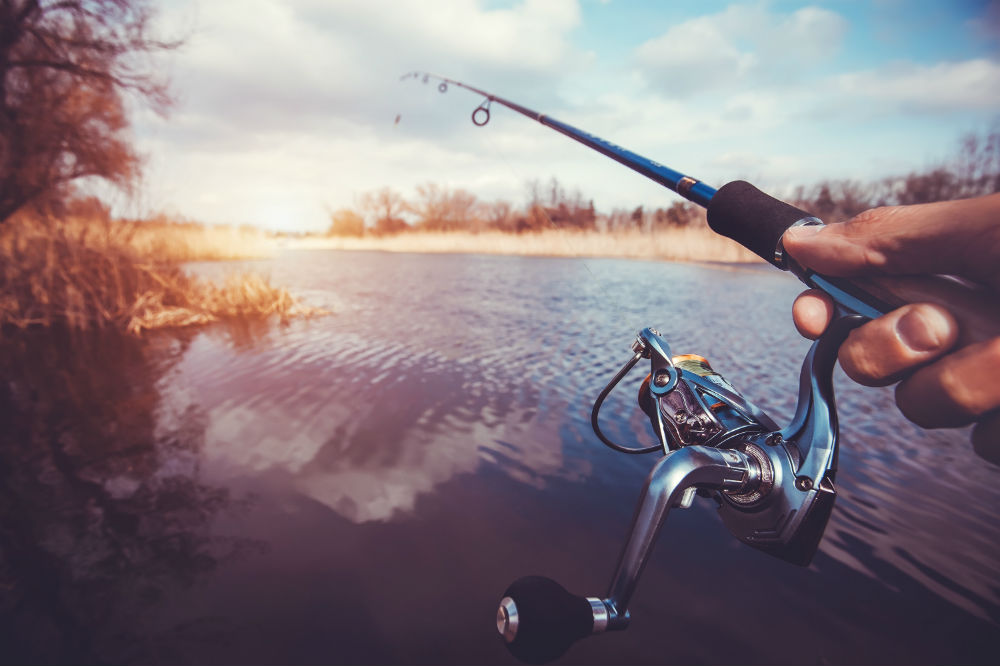 According to the US Fish and Wildlife Service, over 44 million Americans ages six and above go fishing every year. That is probably because fishing is a relaxing and fun recreational activity. However, to be successful, one must have a quality fishing line and should choose the best fishing line for bass.
However, choosing one can be overwhelming due to the number of options around. Moreover, different types of materials are used to make different kinds of fishing lines.
Types of Fishing Lines 
The monofilament fishing line is the most common type and it is made from nylon. This fishing line is shock absorbent, abrasion resistant and uniformly round. Furthermore, tying knots are easy with this type, but it is very prone to memory. It also comes in different colors; however, clear and blue are the frequently used ones because they disappear into the water so fishes can't see them.
Another typically used fishing line is the braid. This fishing line is twice as strong as the monofilament. Also, it casts farther, sinks faster, and trolls deeper.
Braid does not have memory so there are no looping and twisting problems. In addition, it does not have any stretch so it's easy to feel when you've caught a fish. However, this type is difficult to cut and it's not as transparent as the monofilament.
Fluorocarbon, on the other hand, is the third most popularly used fishing line which is often used as a leader. However, some manufacturers make this as the main fishing line.
A good trait of fluorocarbon is it is completely unseen in the water and tremendously resistant to abrasion. On the contrary, this type of fishing line is inferior when it's used as a floating lure.
Now, here are three fishing lines which are going to be discussed in detail below.
KastKing SuperKast9 Nine-Strand Braided Fishing Line
This fishing line was manufactured by KastKing, an award-winning company that is known for developing products that have undergone extensive research and development.
Features
With this fishing line, they use the Superkast9 technology in braiding fibers to make the fishing line rounder and smoother. As a result, this fishing line will allow you to cast farther. In addition, Reverse Spiraling Winding technology was used instead of the traditional braiding technique.
Also, this fishing line was laboratory tested to ensure extreme durability. Likewise, MultiTuf, a proprietary ultra-high molecular weight polyethylene line, was used to make it. Finally, this fishing line is pro-angler approved.
Pros
The fishing line is thin but really strong.
Knot tying is super easy.
The fishing line is soft and smooth which make casting easy.
Its color does not fade.
More lines can be spooled since the fishing line is thin
It has a great quality that it can compete with high-end brands.
It was tested by the Team Eposeidon Pro Staff and laboratory.
Cons
The line holds a lot of water.
The KastKing SuperKast9 tends to roll into a bird's nest-like shape.
CHECK LATEST PRICE ON AMAZON.COM
KastKing Copolymer Fishing Line
Features
This fishing line is made of monofilament nylon which makes it strong. It also has low visibility and memory, as well as great castability. The KastKing Copolymer also comes in other colors including camouflage, green, and copper.
This fishing line has a powerful tensile strength and sinks faster. Also, it has great abrasion resistance. This product can be used for both saltwater and freshwater fishing activities.
Its length is 300 yards or 275 meters, and its diameter is from 0.18 to 0.50 millimeters. Lastly, it has a drag power ranging from 4 to 30 pounds.
Pros
It comes in different colors.
This fishing line is smooth and does not twist.
It is great for bait fishing.
One of the strongest fishing lines in the market.
Tying knots is easy.
Knots made hold well.
The fishing line is thin but strong.
Cons
It tends to create a bird's nest shape.
CHECK LATEST PRICE ON AMAZON.COM
KastKing Premium Monofilament Fishing Line
Feature
This fishing line is made from monofilament nylon and has a diameter ranging from 0.008 to 0.02 inches. Its length is 300 to 600 yards and has a test strength of four to 30 pounds. The KastKing Premium Monofilament Fishing line is ideal for trolling, topwater, and moving baits.
In addition, it is good for both saltwater and freshwater fishing. This fishing line has low memory so you can cast it easily and it has high abrasion resistance.
Lastly, KastKing uses a distinct roll track design to prevent lines from sinking so you can cast farther and smoother. This fishing line also has a low stretch.
Pros
It comes in different colors.
It is thin but has a high tensile strength.
It is easy to make knots and does not slip.
It is a great leader with braid.
This fishing line is especially great on saltwater.
The line is sensitive, so you will know if a fish bites right away.
Cons
This fishing line may be too stretchy for surf fishing.
CHECK LATEST PRICE ON AMAZON.COM
Best Fishing Line for Bass: The Verdict
Bass is a type of fish that is most frequently caught by both amateur and professional anglers. Since it has become so popular, different types of gears have been developed for bass fishing.
Likewise, specific fishing lines were also developed and some claim they have the best fishing line for bass. But the truth is, the three products mentioned earlier are all going to work for bass fishing because they have their advantages.
Although monofilament has been used for bass fishing for a very long time, most anglers actually bring several types of fishing lines for such. To give you an idea why you need these three let us look into their standout features.
KastKing SuperKast9 is good because of its strength, while, KastKing Premium Monofilament is awesome to use because it disappears in the water and KastKing Copolymer is also a good choice because of its abrasion resistance.
Therefore, if you plan on bass fishing, it is imperative that you bring these fishing lines because all three have a place. Moreover, which fishing line to use will depend on what method you will be using to catch the sought-after bass.