Best Baitcasting Reel: How to Find a Reel for Better Fishing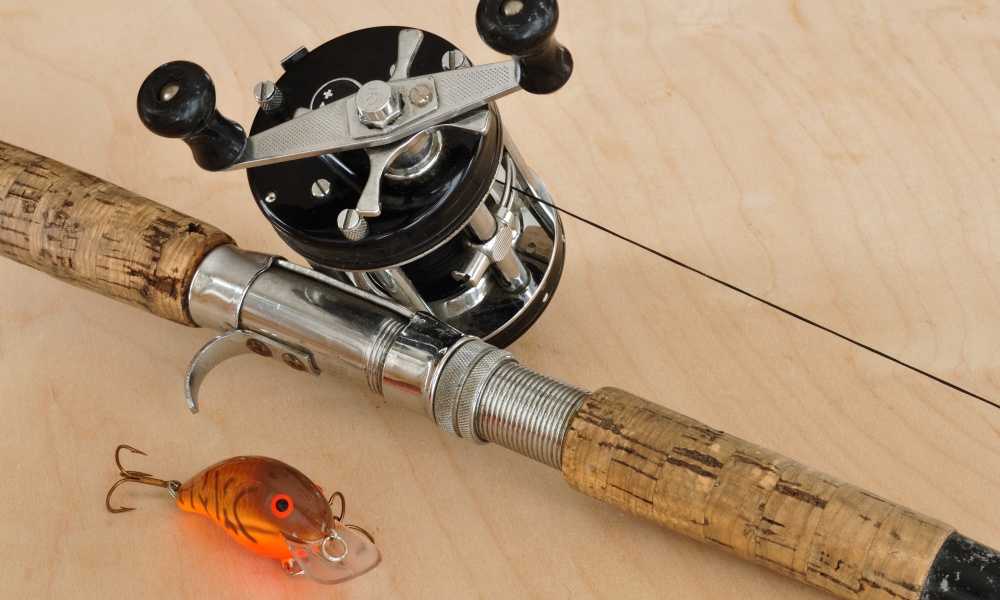 When it comes to catching fish, there are plenty of different pieces that fit together in order to grab the best game, ranging from the bait you use to the reel you equip your rod. There are plenty of different baitcasting reels on the market, but the trick is being able to find the best baitcasting reel for your fishing style.
In this guide, we will explore three of the top models that are perfect for all types of fishermen that are tired of focusing on a smaller catch and are looking to reel in the big fish.
Piscifun Torrent
Features
Available in left- and right-handed designs
18 lb drag system
Three-disc carbon fiber drag washers
CNC brass gear
Anti-corrosive gears
Stainless steel bearings
Tournament-style adjustments
Four-inch extended crank
Open oil hole
Pros
Silky retrieval: One of the largest advantages to the Piscifun Torrent is it helps to make retrieving your catch far simpler with its silky motion. All you need to do is gently crank the handle, and the baitcaster will do all of the work for you.
Smooth and easy casting: Similar to retrieving your catch, when you first cast off, you're going to appreciate the smooth feeling that makes fishing so simple. This is one of the main reasons as to why the Piscifun Torrent works well for veterans and beginners, as you don't have to worry about excessive tugging when you're casting.
Easy to reel in big catches: The power behind the reel is what truly sets it apart from the competition as it makes reeling in big catches simple. With the combination of the unique drag system and heavy-duty gears, you'll be able to reel in huge fish as if they were tiny minnows.
Con
Be wary of bird's nests: If there's one negative thing to be said about the Piscifun Torrent, it's that you have to be wary of bird's nests which are common with baitcaster reels. Once you've gotten a hang for casting and retrieving properly, there won't be an accumulation of fishing line that you'll have to untangle after every cast.
CHECK LATEST PRICE ON AMAZON.COM
KastKing Royale Legend
Features
Seven to one line retrieval
Low profile design
Integrated brass gears and carbon fiber drag system
Just over 17 LB of drag
Corrosion resistant bearings
Dual magnetic brake system
Aluminum spool for reduced weight
Pros
Casts smooth and efficiently: When it comes to fishing, you're going to want to make sure you're dealing with a reel that makes it easier and less tedious on your arms and hands. This is what makes the KastKing Royale Legend the best baitcasting reel, as you'll have the ability to harness a lot of power without worrying about jagged casting, instead, it casts smooth and effortlessly.
Works with plenty of different types of line: There are plenty of different types of line that you can easily use with this model ranging from fluorocarbon to braided, though it's important to make sure you don't overfill the reel; otherwise you'll be dealing with some backlash.
Perfect for beginners to baitcasting: If you're searching for a reel to help teach younger fishers in your family how to baitcast, this is a great model to consider. It has all of the standard features of high-end reels, giving a new experience to brand new fishing enthusiasts.
Cons
Difficult to disassemble the reel for cleaning: Some of the parts within the reel seem to be glued together which can make it difficult to take the unit apart in order to get to the corrosion resistant bearings for cleaning. This means it's best not to use the reel in both fresh and salt water as you may not be able to get all of the salt out of delicate parts.
Could be a little noisy while casting and retrieving: Another disadvantage to the KastKing Royale Legend is the fact that it may be slightly noisy when you're dealing with casting and retrieving your line, which may alert some types of prey.
CHECK LATEST PRICE ON AMAZON.COM
Sougayilang Baitcasting Reel
Features
Constructed out of carbon
Nine + one corrosion resistant bearings
Machined aluminum spool
Three-disc carbon fiber drag system
Extended four-inch aluminum crank
One to ten magnetic brakes
Pros
Extremely lightweight, which makes it easy to fish with: If you're the type of person who constantly deals with wrist exhaustion halfway through you're fishing trip, you'll appreciate the lightweight design of the Sougayilang Baitcasting Reel. You'll barely even feel it on your rod once it has been attached.
Can be used in both fresh and salt water: Considering the majority of the important pieces (brakes, ball bearings, etc.) are corrosion resistant, you'll love that you can use this reel in both fresh and salt water.
Difficult to achieve a bird's nest with the reel: One of the largest benefits of using the Sougayilang Baitcasting Reel is that it is relatively impossible to achieve a bird's nest, as its design improves casting and improves your overall technique.
Con
May require minor adjustments to avoid snarls: Depending on how you fish, your line might have the tendency to be snarled inside of the reel. By making a few small adjustments to the out-of-the-box unit, you'll be able to have an easy casting and retrieving experience that fits your every need.
CHECK LATEST PRICE ON AMAZON.COM
Summary
There are plenty of reasons as to why you might be in the market for a baitcasting reel, ranging from learning about baitcasting to replacing an older model you may have. With that being said, you need to consider the benefits of each of the three reels on this list to determine which is the best for you.
When it comes to finding a reel for beginners, the KastKing Royale Legend surely outperforms the others, which easily makes it the best baitcasting reel for novice fishermen. It includes all of the most important features of a baitcaster but does not excel in a performance similar to more high-end models, making it the perfect learning tool.
On the other hand, the Piscifun Torrent is recommended for both beginners and veterans as it truly excels in performance and gives you the ability to harness true power with your fishing rod. No matter if you're catching smaller fish or larger fish, it will make the process far simpler.
Finally, the Sougayilang Baitcasting Reel optimizes the way you fish, giving you the ability to visit either saltwater or freshwater fishing spots with little worry. After you've taken the time to make a few minor adjustments, based on your fishing style, you'll appreciate its smooth casting capabilities.
Conclusion
Choosing the right fishing reel will depend entirely on your fishing style, as everyone has a different way to cast off, retrieve, or even jig his or her line while it's in the water. With the help of one of these three models, taking advantage of baitcasting has never been easier, as long as you have access to the top tier baitcasting reel on the market.