Fishing Line Guide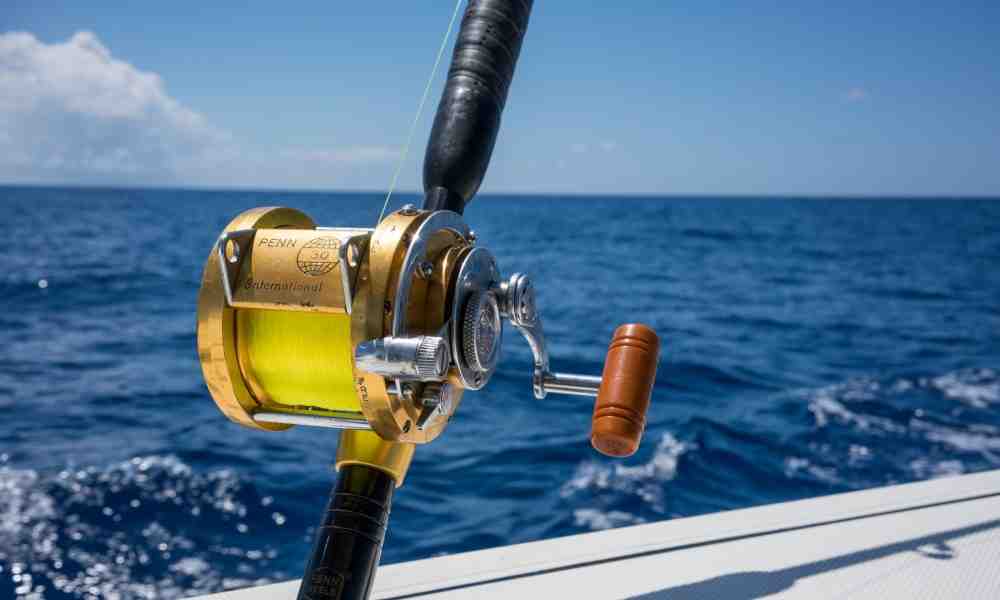 Fishing is a fun hobby and bonding activity with friends and family. It can be an interesting topic among those who are into catching fish.  What fishermen usually talk about are the most current lures, awesome reels and fanciest boats.
However, one important thing that they rarely talk about is fishing line. This article is a fishing line guide – the types of fishing line, choosing the right kind and how to use it.
Why is having a fishing line guide important?
The fishing line is an important part of fishing. It connects fishermen with lures and bait, transfers energies, and rod tip manipulations from hands to hooks. When the fish is caught, the fishing line becomes a vital link.
While there are many innovations among fishing equipment, there is no any advanced technology that can replace the fishing line. Fishing line is irreplaceable; it is an essential piece of equipment in fishing.
Types of fishing line
When it comes to fishing lines, there are three choices to choose from: nylon based monofilaments, polyethylene braids and crystalline fluorocarbon.
Nylon based monofilaments
Monofilaments are characterized by supple and soft tight knots that do not easily slip or burn. It offers decent abrasion resistance and is very strong even with great pressure. It is also quite stretchable which is beneficial to many fishing situations.
Nylon based monofilaments have been around for more than 60 years. It's been the trusted type of fishing line that has many fishing attributes that anglers appreciate.
However, monofilaments are not perfect. Nylon has the characteristic to absorb water and if it was submerged for 24 hours, it will reach its saturation point and begin to breakdown.
Crystalline Fluorocarbon
Fluorocarbon looks like monofilaments which can fill up what the latter can't. Also, both of them can stretch; however, fluorocarbon does not absorb water. It repels chemicals too and blocks ultraviolet light. When in cold temperatures, fluorocarbon does not turn brittle.
Fluorocarbon was introduced in the American fishing industry during the early to mid 1990s.
The first kinds of fluorocarbon were rigid and resistant to abrasion but anglers realized that tying knots using it was more difficult than using monofilaments. The greatest advantage of fluorocarbon is not having the tendency to spook fish.
Polyethylene Braid
The newest type of fishing line is the braid. Its emergence began the massive evolution in the fishing industry. It is combined with polyethylene which is processed into razor thin fibers called Dyneema or Spectra through the process of gel spinning.
Even though this polyethylene braid is thin, it is strong and is protected by a durable coating process. It undergoes processes that result in more supple fishing lines and are less likely to form wind knots.
Fishing line buying guide
When it comes to fishing, there are certain things that you need in order to attract and catch more fish. Therefore, considering the following factors in buying fishing lines will help you achieve your goals.
Color
For some fishermen, fishing line color does not matter. But it does actually matter. You do not want the fish see you. Manufacturers have come up with different colors of fishing lines that you can choose from according to your fishing requirements. Here is a color selection guideline for you:
Clear or blue fluorescent
Clear or blue fluorescent fishing line is easily seen above the surface, when illuminated by sunlight. But when it is submerged into water, it becomes invisible and hardly detected by fish. It is best used in areas where the bite is slower or the pressure of fishing makes the fish smarter.
This color is best suited for low light conditions such as dusk, dawn and night fishing. It is easier to see or detect strikes and to observe the position of your fishing line when you troll lines in a fishing current.
For waters with heavy algae or vegetation, this high visibility green fishing line is ideal.
For clear lakes or streams where fish seldom bite into the hook, the low visibility clear is hardly detected by fish.
Material
It is also important to consider the materials the fishing line is made of. Does it need to be four strands, stretch resistant, abrasion resistant, etc.? Materials depend on which type of fishing condition and routine you perform.